English
The services of these pages are mainly for the Norwegian national level referees, and will not be available in English. Any e-mail to us in English will be answered by the appropriate person. Use the addresses below.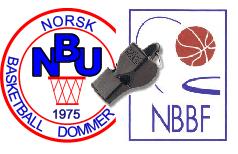 We have made the pages "About OC", "About NBU" and "Regulations" (see top menu) in English to give you all the necessary information about the founders of this website. In addition to this, you will find News (in norwegian only) and a direct link to the website of the Norwegian Basketball Federation.
If you want to try an automatic translation into english (or other), feel free to try Google Chrome that will provide you with the choice of several languages.
If you want to contact us, please use the mail addresses listed below:
CONTACT INFORMATION